Welcome

We're proud to provide emergency services and safety education to the greater Falls Church, Va., community. Operating in partnership with the City of Falls Church and the Arlington County Fire Department, our volunteers provide a range of services – from fire and life safety presentations to operating our yearly Santamobile.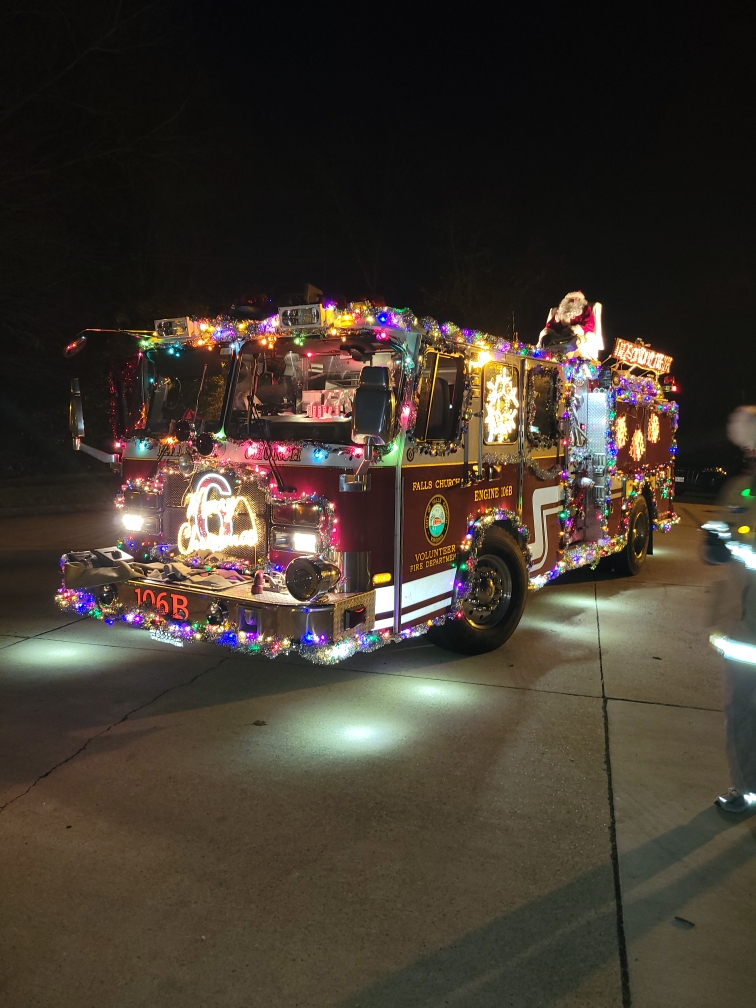 Santa Claus is coming to town! Every night from December 8-16, Santa will be out on the town from 6:30 to 9:30 PM. The Santamobile will visit neighborhoods in the City of Falls Church between December 8-12. If we cancel a visit because of the weather, we'll try to come back if we are able on a subsequent night. December 13-16 is for Fairfax and Arlington neighborhoods. Using the map locat...
Continue Reading →
Interested in volunteering?
We're actively taking applications for both Operational and Administrative members. If you are looking for a rewarding way to give back to your community while building life-long relationships, consider joining a session to learn more!
Learn more! →