Volunteer Personnel
The FCVFD volunteer fall into two categories: Operational and Administrative volunteers. Both types of members donate their time to participate in fire & life safety events as well as helping maintain facilities, raising funds and perform other administrative functions for the department.
Operational Volunteers are Emergency Medical Technicians (EMTs) who staff apparatus, respond to emergency calls for service and provide stand-by at special events.  All EMTs are certified by the Virginia Office of Emergency Medical Services.
Emergency Services Partnership
The mission of providing emergency services at the Falls Church Fire Station is accomplished through a shared partnership between the Falls Church Volunteer Fire Department (FCVFD), the City of Falls Church, Arlington County Fire Department (ACFD), and Arlington County. Responsibilities for equipment, apparatus, facilities, and manpower are distributed and coordinated among all parties.  The FCVFD recognizes the continued support of its partners and appreciates the tremendous dedication to this critical mission.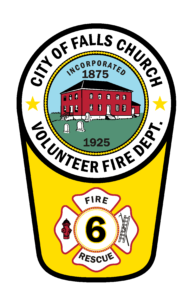 Staffs volunteer units and supplements career staffing on frontline apparatus
Administrative activities to deliver fire prevention information, raise funds, maintain facilities, and perform other essential business functions
Services made possible through community donations
Purchases all volunteer apparatus and a new Medic 106 every 5 years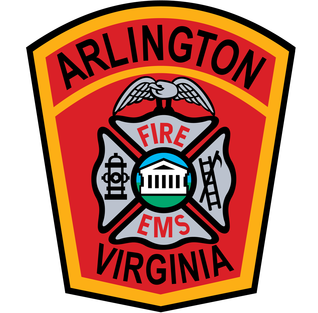 Assigns 24/7 career Firefighting/EMT/Paramedic staffing to the Falls Church Fire Station on Engine, Truck and Medic 106
Provides fire suppression activities and an array of specialty response capabilities including Hazardous Materials, Technical Rescue, Explosives and Mass Causalty
Daily upkeep of station and apparatus
Funded through municipal tax dollars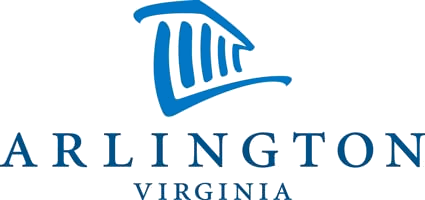 Provides equipment & supply needs through ACFD Logistics
Performs maintenance of all fire department vehicles
Shares 50% of personnel costs for career staff with the City of Falls Church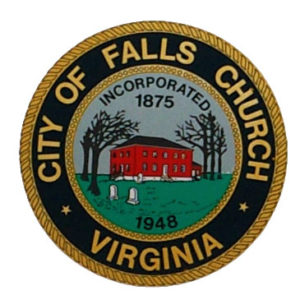 Owns the Falls Church Fire Station
Purchases Engine and Truck 106
Provides budgetary support for operations including vehicle and facilities maintenance and supplies
Shares 50% of personnel costs for career staff with Arlington County