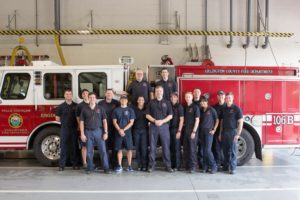 The Falls Church Volunteer Fire Department participates in a wide variety of activities within the Falls Church and DC Metro area. In addition to responding to emergency incidents, we perform public education demonstrations, fundraising activities, public-event standbys, apparatus maintenance, and many other support functions. Some of the events our members and apparatus have supported include the Marine Corps Marathon, Presidential Inaugurations, Independence Day on the Mall, local varsity football games, and Falls Church Memorial Day festivities.
How We Serve
Our members participate in numerous regional fire schools, state certification courses, college-level courses, and National Fire Academy courses. Most expenses incurred by members while attending training are reimbursed.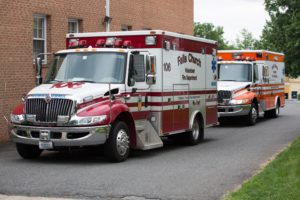 The FCVFD has two categories of membership available: Operational and Administrative. People interested in being an Operational member must be physically and mentally capable of performing EMS duties during all types of weather and circumstances.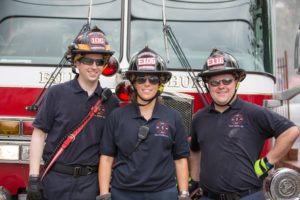 Administrative membership is intended for people who are interested in assisting our Department but may lack the physical ability or desire to participate in emergency operations. Administrative members assist in a variety of Department functions, such as fundraising, recordkeeping, and fire prevention. We also permit the election of Administrative members to certain offices in the Department.
If you feel you have what it takes to meet the challenges of the fire service, we welcome you to join us.
How do I join?
If you are interested in learning more about the Falls Church Volunteer Fire Department, simply fill out the form on this page and click "submit." A member of our Membership Committee will contact you to discuss volunteer opportunities with the Department.