Today, we presented Brown's Hardware in Falls Church with a fire helmet honoring Mr. Hugh Brown.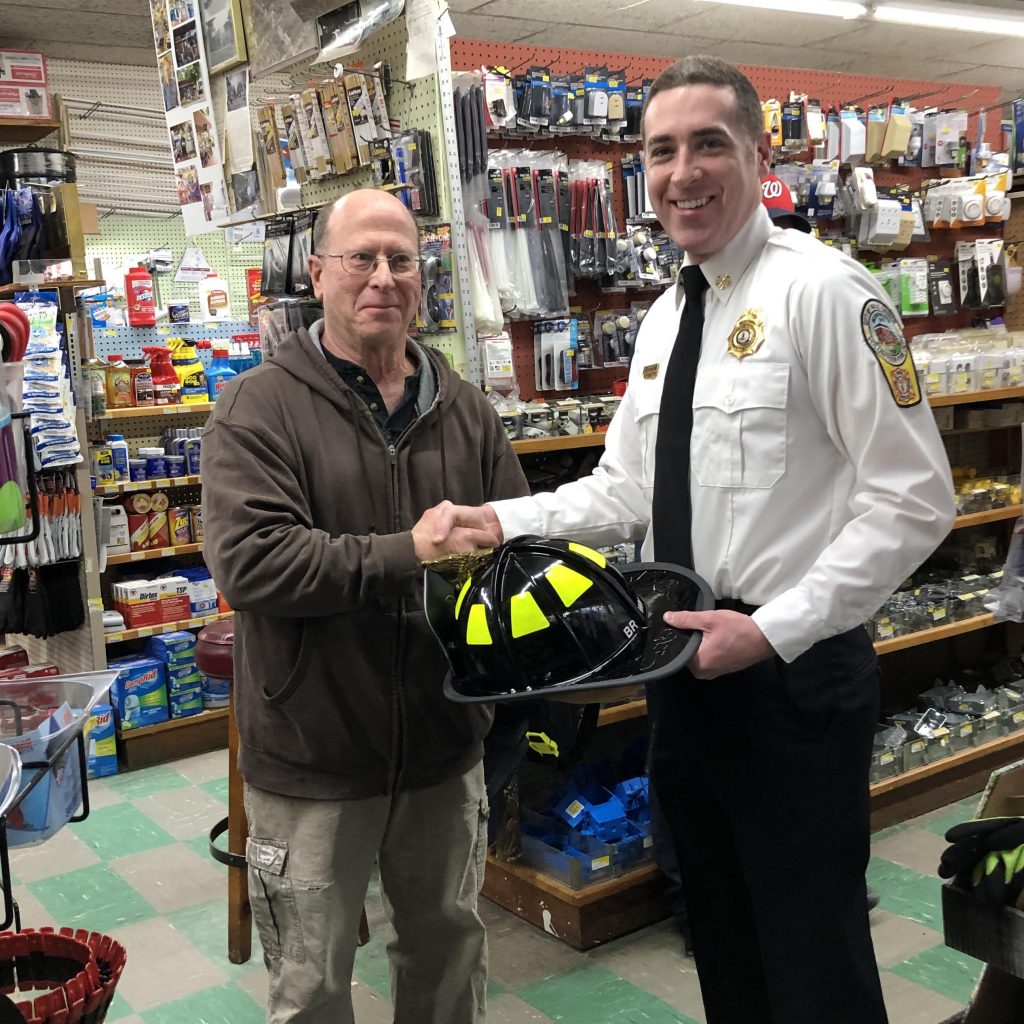 We would like to recognize Mr. Hugh Brown's lifetime of giving to the City of Falls Church; a commitment of giving that continues posthumously through a generous donation to our organization.
It is worth noting that Mr. Brown's father, Horace E. Brown, was one of the original trustees of the Falls Church Volunteer Fire Department in 1925, and we can think of no better place to say "thank you" than at Brown's Hardware Store, our city's oldest business at 127 years old, founded by Hugh's grandfather in 1883. We hope this personalized helmet will serve to remind us of the relationship between the Brown family and our department, and will inspire future generations to support their community.